Hello again. It sure has been a while since my last post. I've been so busy with so many things lately that I haven't had time, but I'm still crocheting away. Still looking for new ideas for things to make, since I'll be at Youmacon X this year as more than just a con-goer. I'm going to be selling! Super nervous about it, too. I'm hoping with as expensive as preparations are, that I'll at least make decent profit. And that of course means having plenty of things made to sell.
So as a bit of a teaser, and since they've revealed a League of Legends voice actor as a guest at the convention, I've decided to try my hand at making...POROS~!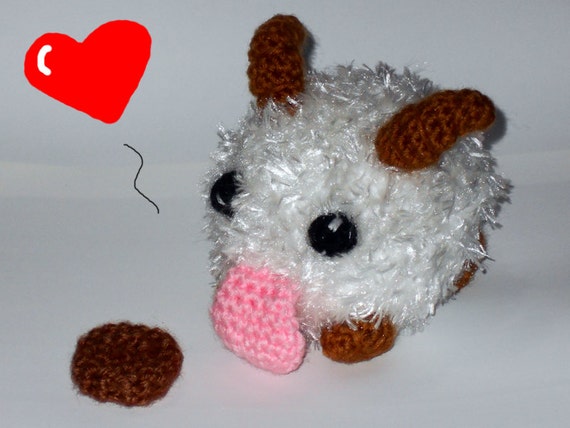 Adorable, isn't it? <3 I'm planning on making more of these if I can, maybe make different variations, like having mustaches or something (lol manly Braum). You can click the pic above to go to the etsy listing if you'd like one. Each poro comes with a delicious Poro-Snax for it to enjoy. And be sure to keep an eye on the shop for new things. I usually have something new every few weeks and there's plenty more in the making.
Until next time,
Cheers